Leadership is about action and example and these qualities are synonymous with our key people who possess specialized expertise and ample experience.
Our Partners lead from the front and are accessible to clients as they fulfill and add value to their advisory and consulting roles.
Our Head Of Departments (HOD's) work for consensus on decisions, participates actively and positively in bringing solutions and are focused on the ultimate goal of the project, while also digging into the underlying details.
Our Deputy H. O. D., Sr. Associates and Associates render professional services of the highest standard to clients, upholding the code of conduct and ethics of the profession.
Keeping these grounded principles into consideration, we continue to grow and expand in our endeavor to exceed expectations.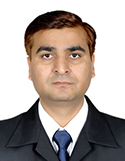 CMA Lalit Patel
M.Com., A.C.M.A.
CMA Lalit Patel is a qualified Cost Management Accountant – CMA since 2003 and an associate member of The Institute of Cost Accountants of India. He has written articles on various subjects published in Ahmedabad Chartered Accountants Journal.
He is the Director and Head of Department of Structured Services Group – SSG at PRS having wide & varied professional experience and expertise in the field of International Taxation, Transfer Pricing, Company Laws and Limited Liability Partnership. He is also well versed in offering Legal & Secretarial Advisory Services, International Tax & Transfer Pricing Litigations, Corporate Restructuring including merger/ demerger, Due Diligence Services, Valuation Services, CSR, FEMA, MIS Reporting, Services for benefits under various schemes of Foreign Trade Policy (FTP) & State policies, Real Estate Investment Trust (REIT) and Project Finance, etc. His versatility has a key role in rendering varied services with accuracy and systematic approach which has always been a reason of utmost satisfaction to the clients.
He can be reached at [email protected]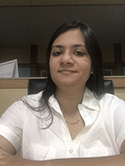 CA Kinjal Pandya
B.Com., A.C.A.
CA Kinjal Pandya has been a qualified Chartered Accountant since 2012 and an associate member of The Institute of Chartered Accountants of India – ICAI. She has written articles on various subjects published in Ahmedabad Chartered Accountants Journal.
She is the Head of Department of Audit and Assurance at PRS. She is suitably handling the assignments related to Statutory Audit of various corporates, Internal Audit of various corporates, System Audit, Standard Operating Procedures (SOP) Development and Manuals, finalization of accounts, Internal Financial Control over Financial Reporting (IFC over FR), Ind AS Implementation, Audit of entities like Banks, Trusts and Charitable Institutions, Compliance with Accounting and Auditing Standards, US – GAAP & Indian – GAAP and IFRS, Physical Verification and Reconciliation of Fixed Asset and its management, Other Management Area / Special Audit Area, Limited Review, etc. Her knowledge base and clarity of things makes the implementation of complexities simple.
She can be reached at [email protected]